November welcomes sweater weather with cooler fall air and colorful fall foliage. Life tends to slow down a bit as we get to spend more time with family and friends and prepare for the holidays. First up is Thanksgiving with many fun outdoor activities, events, and always the opportunity to give back to your local community for those less fortunate. So, put on those elastic waistband pants and jump on in!
November Events
Nov. 1 – Fermentation Class at 41 North
Nov 3 – Comedy at Rejects Beer Co.
Nov 3 – Newport Restaurant Week
Nov 4 – Holiday Vendor and Food Truck Fair
Nov. 5 & 12 – Cars & Coffee Sachuest Beach
Nov. 11-12 – Hoods up Weekend At Newport Car Museum
Nov. 17 – Opening of Holidays at the Newport Mansions
Newport YMCA Pie Run
Nov. 22 – Start of the Newport Contemporary Ballet Nutcracker
Nov. 24 – Newport Illuminated Boat Parade
Nov. 25 – Santa Magic at Long Wharf
Multi-Day Events
Newport Restaurant Week – Nov. 3 – 12
Jane Pickens November Schedule
Sparkling Lights at the Breakers Nov. 17 – Dec 30
Newport Nutcracker – Nov. 22, 24-26, Nov. 28-Dec. 1
Sparkle at Blithewold Nov. 24-Dec. 31
Hot Chocolate Bar at the Chanler – Nov. 25 – Dec. 24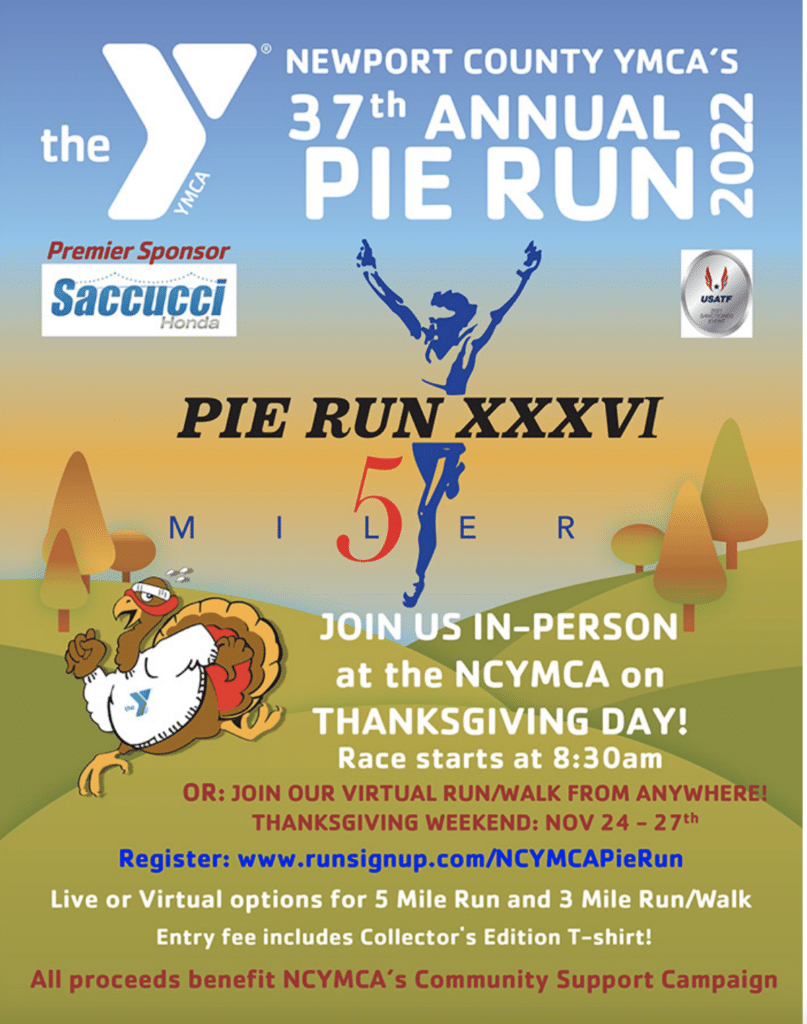 Run for Turkey…
Come together with the community to run or walk the Newport County YMCA annual Pie Run on Thanksgiving Day. This USATF sanctioned race, originally founded in 1985 by the Newport Running Club, collects food donations for the MLK Community Center as well as raises necessary funds for the Y's Community Support Campaign. With a field of over 1,500 walkers and runners, the Y is again offering a Live/In-Person or Virtual option, opening the event so that ALL members of our community can participate in a way that works for them.
Give a Turkey…
Want to give back this Thanksgiving? There is still time to support the MLK Thanksgiving Baskets that provide a complete Thanksgiving dinner with all the trimmings to families in need. With the support of local businesses, nonprofits, and individuals, they are able to collect donations and in 2023 they will be giving families gift cards instead of a holiday baskets due to a major renovation project and limited space. This will ensure that families can still get their holiday meal assistance even while they are under space constraints. They hope to be able to provide turkeys again next year.  Check out this link if you are interested in making a donation.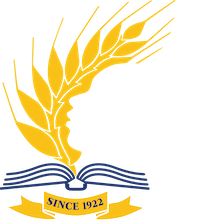 Eat a Turkey…
Don't feel like cooking Thanksgiving Dinner? These local restaurants will be open for Thanksgiving this year and have all the traditional trimmings we know you'll be craving.
Tur'n'key Properties…
See what we did there with the name…What is a Turnkey Property?
Turnkey definitions vary depending on who you talk to but most people in the industry will agree that a turnkey property is one that is occupied or move-in ready with all tuned and working mechanics, newer appliances, no obvious structural or electrical issues, and has overall neutral cosmetic finishes that are pleasing to the general consumer. How does a turnkey property benefit an investor or owner-occupied buyer?
For an investor, buying a turnkey property allows for the immediate income to start rolling in without having to deal with any honey-do lists. For a buyer that will be owner occupied, the convenience of not having to deal with construction, material delays, and the overall cost of a renovation project has great value and does command top list price.
It is always wise to consult with a Realtor on what renovation projects you may be considering in preparation to sell so that you have the highest return on your investment.