Here we stand in the no-man's land between winter and spring… In other words, March. Full of hope and frustration, March is tempestuous and teasing. We've had record breaking high and low temperatures in just the last few weeks. It feels like everyone I know is just waiting for that magical day on the calendar: the end of winter.

In the interest of keeping hope alive – while preparing for the reality of more dramatic up and down weather – enjoy this fitting quote by Ralph Waldo Emerson: Our life is March weather, savage and serene in one hour. 
March Events
$1 Oysters @ Viking – March 1
Gilded Age Orchestra @ The Breakers – March 2
Taproot Taco Thursdays – March 2
Mixology Class @ One Bellevue – March 2, 9, 16
Improv with the Bit Players @ Firehouse Theatre – March 3, 10, 17, 31
Gourmet Hot Chocolate @ The Chanler – March 4
Mini Golf @ Newport Vineyards – March 9
Woodcock Walk @ Norman Bird Sanctuary – March 9
Newport Classical: Randall Goosby@ Emmanuel Church – March 10
Clonakilty Irish Whiskey Dinner @ One Bellevue – March 10 
Newport Saint Patrick's Day Parade – March 11
Raptor Roundup @ Norman Bird Sanctuary – March 11
March Wake + Create @ Newport Art Museum – March 11
Afternoon Tea @ One Bellevue – March 5, 11, 12, 18, 19, 25, 26
String Octets @ Ochre Court – The Newport String Project – March 12
Rhode Island Wedding Expo @ Newport Harbor Hotel – March 12
Cheese Making Workshop @ MOZZ – March 5, 12, 16, 19. 26
Bridge, Brahms & Beyond @ Jamestown Arts Center – March 17
Cooking Around the World @ Newport Cooks – March 22
Fireside Series: Salt Marsh Restoration @ Norman Bird Sanctuary – March 23
Lecture: Newport, Resort City of Fashion, 1870-1920 @ Newport Historical Society – March 30
Irish…The 67th Annual Newport, Rhode Island Saint Patrick's Day Parade will be held rain, snow, or shine on Saturday, March 11th, 2023.

It begins at 11:00am from Newport City Hall and will proceed to Carroll Avenue at Saint Augustin's Church in the heart of the Fifth Ward. The parade is estimated to last two hours and will include pipe bands, marching bands, fife & drum corps, clown units, reenactment units, and a host of local, state, and regional organizations including police and fire units, social/fraternal organizations, Boy Scouts, Girl Scouts, schools, and non-profits.

This year's parade is dedicated to Steven M. O'Brien, and the Grand Marshal is Humphrey "Harp" Donnelly, IV.

Did you know Newport has a Museum of Irish History? Located in the heart of the "Fifth Ward" – Newport's best known Irish-American neighborhood – you can learn about Irish immigration to Newport County from the 1600s to the present and of the many contributions made to our community by individuals of Irish descent.
Ice Cream…Broadway is getting a little sweeter this month. A new gourmet, homemade ice cream shop is opening this March at 4 Broadway! "Get the Scoop" creates premium ice cream using only natural ingredients to create both traditional and original flavors. Online ordering and cakes will be available soon. Follow @getthescoopnewport on Instagram for updates.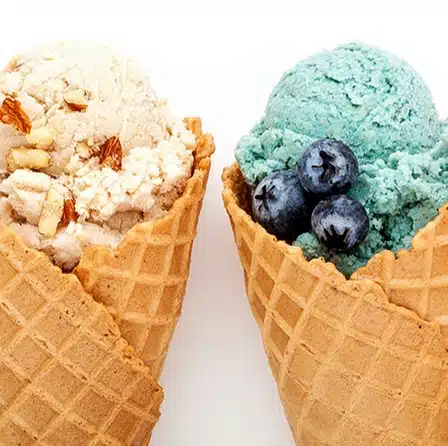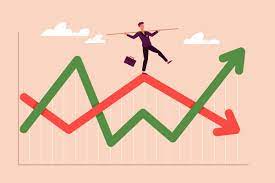 Interest Rates…Interest rates are always a hot topic in real estate. Buyers and sellers constantly chase the lowest rate. The desire for a low rate can often stall a market and create a low inventory situation because homeowners are staying in properties with low mortgages. Did you know that every lender has access to different rates and different products? So just because you "know" a lender, they may not have access to the best or lowest product for your situation. We reached out to a few of the lenders we work with regularly for their opinion on the current market or a product they have right now that is unique to them, and this is what they had to say:
"When you rent, you 100% pay someone else's mortgage payment, and with owning a home you gain equity with each payment. Conventional, Jumbo, FHA, and VA mortgages are available as fixed interest rate payments, so every month you're paying down what you owe. Owning a home and having a mortgage payment protects you from increases in your housing expense which is not always the case with renting." 
Gina Lalli, Senior Loan Officer Shamrock Home Loans gina.lalli@shamrockhomeloans.com

"Interest rates are on the rise again. If you are in the market for a loan amount over the conforming loan limit then your best bet is to look at a Jumbo Arm product, 5,7or 10-year Arm with rates currently in the mid 5's." 
Jesse Kenner, Branch Manager Mortgage Equity Partners  jkenner@meploans.com

"When is a good time to buy? Now. Currently we have a low housing inventory caused in part by higher rates. Prospective buyers are often not eager to sell their current home and trade in their rate in the 3's for one in the 5's or 6's. Instinctively, many prospective buyers feel that they should wait until the price of houses drop or rates drop lower. What many prospective buyers forget is that they are not alone in this school of thought…there is in fact a big pent-up demand of buyers sitting on the sidelines just waiting for something to drop…rates or housing prices, so they can afford more house and/or have a lower mortgage payment. Here's the good news:  Inflation is slowly easing and most feel rates will come down a little in late spring / summer months. Here's the bad news for buyers: The house you are looking at today will probably be more expensive then because with lower rates, the pool of buyers has increased so there will be increased demand with a still limited supply pushing prices higher. If you are a buyer sitting on the fence, you should consider buying now before rates drop because as they do the increased demand will continue to push up the price of the house even higher." 
Patrick Ryan, Senior Mortgage Advisor, Waterstone Mortgage pryan@waterstonemortgage.com

"It has been a wild ride the last 12 months and 2023 has started no differently. Interest rates rose in 2022 at the fastest pace since that data started being tracked and recorded. Rates more than doubled in 6 months. As inflation started to cool in the Fall rates began to drop – as is typically the case. Even with falling inflation the Fed remains very hawkish in their message. They will fight inflation to the end by keeping the Fed Funds higher for "as long as it takes to get the job done". Employment numbers are strong, which sounds like a good thing, but to the Fed that works against their fight for disinflation. Right now, that is the #1 issue keeping rates higher (employment and wage growth). To put it in perspective, 2 weeks ago rates dropped to their lowest level in 5 months following a softer tone from Fed President Powell in his post meeting remarks regarding inflation. A few days later the employment data came out with the jobs number much better than anticipated. The response has been an increase in rates to the highest levels of the year. The wild ride continues. We should still see inflation numbers come down (we will get February's data on March 14th followed by another Fed meeting). The feeling remains that rates should stabilize and lower as we enter the Spring Market and mover lower through the second half of 2023. Buyers have options with ARM products and interest-rate buydowns and should feel confident that any rate locked in the next 6 – 12 months will be refinanced into a much lower rate in the next 12 – 18 months once the Fed begins to cut rates. There are terrific products for everyone from first time homebuyers to Jumbo second home buyers and a plan can be developed for all to feel comfortable that their mortgage payment will drop in the not-too-distant future with a refinance."  
John Stratford, Producing Brand Manager, Supreme Lending john.stratford@supremelending.com